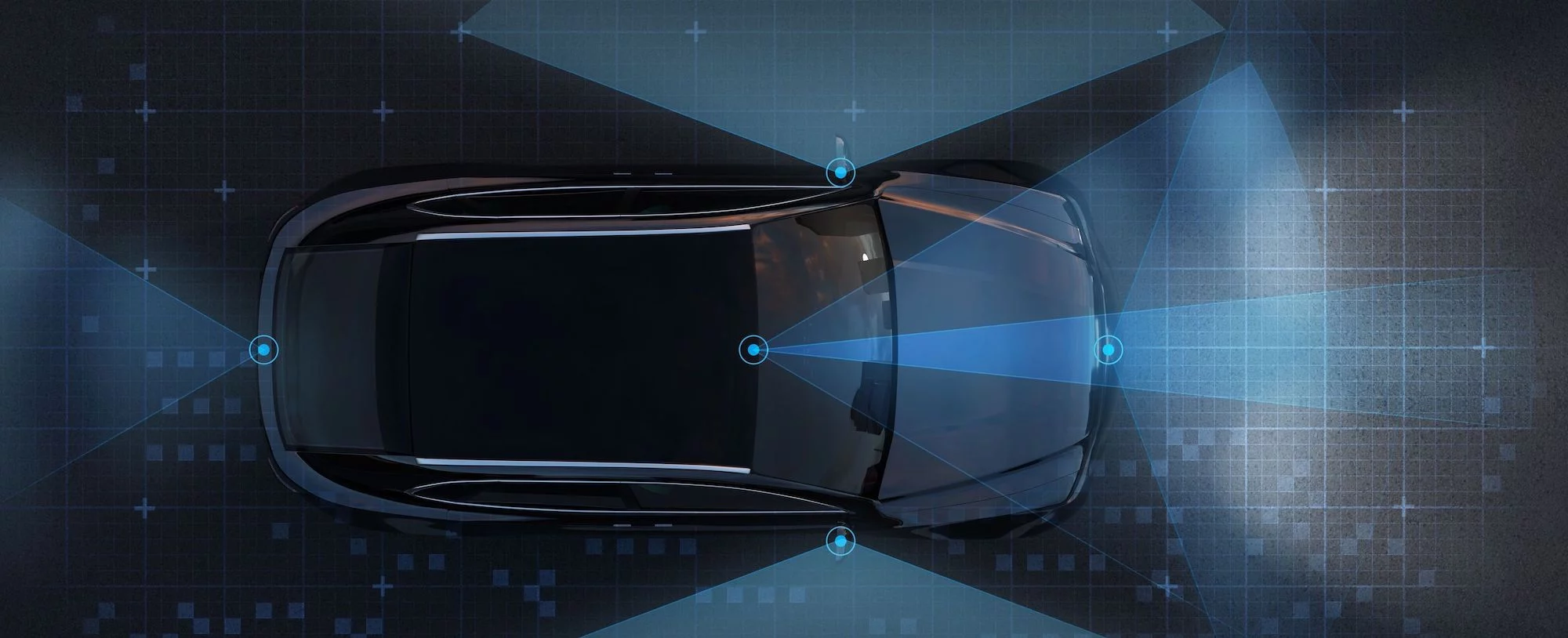 Driving the future of automotive and mobility
As Ontario's flagship initiative for the automotive and mobility sector, OVIN, the Ontario Vehicle Innovation Network, is driving economic development and catalyzing a future that builds safer, cleaner, and more efficient transportation.
Programs Now Open
OVIN programs support the development and demonstration of automotive technologies and mobility solutions. We're now accepting applications for all streams of the C/AV and EV R&D Partnership Funds, as well as Wintertech Development and Talent Development.
Ontario's 2021 Budget announced further support for the auto sector by investing $56.4 million over the next four years to build on the successful elements of Autonomous Vehicle Innovation Network (AVIN) and create the Ontario Vehicle Innovation Network (OVIN). OVIN's expanded mandate will help foster the next generation of electric, connected, and autonomous vehicle and mobility technologies in Ontario.
Readying the future
Ontario has long been at the forefront of advanced automotive technologies and smart mobility innovation. With a century's worth of expertise, world-renowned manufacturing and technological capabilities, and highly skilled talent, Ontario is unlocking the industry's potential.
Helping companies succeed
"As a result of OVIN, Ontario is now a global leader in driving the future of automotive and mobility through the development of a model that leverages Ontario's regional strengths and assets to support the commercialization of new technologies that will drive economic and social benefits in the province."

– Grant Courville, VP, Products and Strategy, BlackBerry QNX
Explore Ontario's ecosystem
By harnessing Ontario's automotive, manufacturing, technology, and mining clusters — including a regional network of technology development sites, leading industry expertise, and more — start-ups, small and medium-sized enterprises (SMEs), and global leaders can tap into a wide range of resources, capabilities, and opportunities.
Latest News and Events
KINGSTON — Umicore plans to make a $1.5 billion investment to build a first of its kind industrial scale cathode and precursor materials manufacturing plant, in eastern Ontario. This investment would support Ontario's vision of building an end-to-end electric vehicle (EV) supply chain in the province and becoming a North American hub for building the cars of the future. Building the facility will provide employment for around 1,000 people in the construction phase and employment for several hundred in operations.

Read more
The strength of Ontario's mining sector is matched by that of its automotive sector. With proven track records in both mining and auto manufacturing, an "open for business attitude," and a highly skilled workforce, Ontario is poised to be a key player in the clean energy transition. Ontario is uniquely positioned to develop a thriving end-to-end electric vehicle (EV) value chain that stretches from critical mineral extraction, processing, and refining to battery production, use, repurposing, and recycling. This report presents an overview of critical minerals, highlights their role in EV batteries, and examines Ontario's existing strengths in the EV battery supply chain, while identifying opportunities for Ontario to secure its role as a global leader in all stages of the EV battery lifecycle. Read the Executive Summary

Read more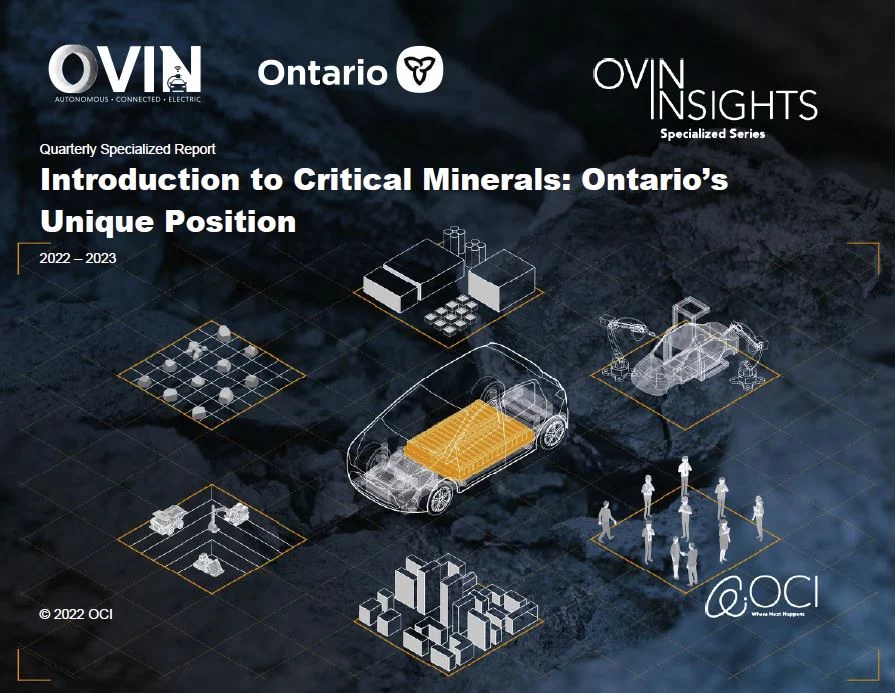 Insights
Learn more about Ontario's thriving automotive and mobility landscape with the latest news, OVIN-led research, thought-leadership, reports and more.
Economic impact
Through OVIN, Ontario-based start-ups and SMEs are realizing economic benefits and contributing to economic growth and prosperity in the province.
JOBS CREATED AND/OR RETAINED*
IN REVENUE GROWTH CATALYZED FOR ONTARIO SMEs
Apply for programs
OVIN's programs are a key ingredient to driving the commercialization of automotive technology and smart mobility solutions. Find out which program best suits your needs.
Connect
Meet our team and collaborate with Ontario's network of experts, innovators and entrepreneurs through social media and ongoing events.